Автор: Elena Muratova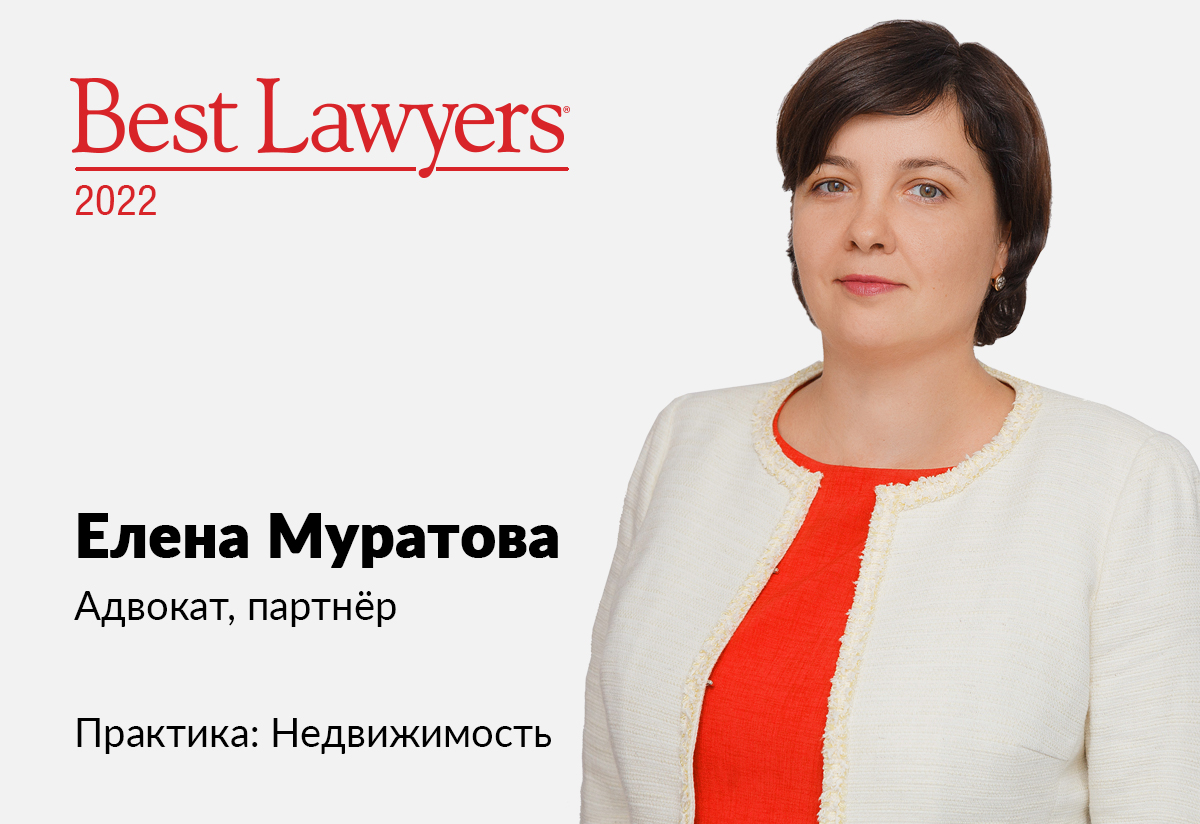 The international ranking Best Lawyers has published a list of the world's best lawyers by region and country. Attorney and Partner Elena Muratova is among the best lawyers in Russia in the field of real estate.
Best Lawyers is the oldest international ranking of lawyers and companies, which is recognized among law consultants and their clients. The rating originates from the USA. The Best Lawyers first market research was published a quarter of a century ago — in 1983. Today the geography of the ranking covers more than 70 countries.